Experienced Shooters
YOU'LL FEEL RIGHT AT HOME
The Gallery is your destination for a true community where safety and a state-of-the-art facility deliver unrivaled range experiences. Whether you're looking to expand your skills or just have a blast on the range, you'll feel right at home at The Gallery. Experienced shooters
experience the range
The Range at The Gallery features modern conveniences that keep you focused on improving your skills. All 15 lanes feature 40+ 360 degree programs that cover dynamic drills like shoot, don't shoot scenarios, games, and qualification tests. We also have wireless cameras on our retrievers to help view targets when they are down range. No more needing to pull the target back frequently to check your groupings. Learn more about our range offerings and features HERE.
Experienced Shooters
become a member
Join an unrivaled, incomparable community. As a member of The Gallery you will receive everything you would expect, and more! Discounts to training, retail, and even at The Barrel Room are just the beginning. Our memberships will feature exclusive events both on and off the range. Whether you are interested in shooting sports, or want to join us for whiskey tastings and family nights, we'll have something for everyone.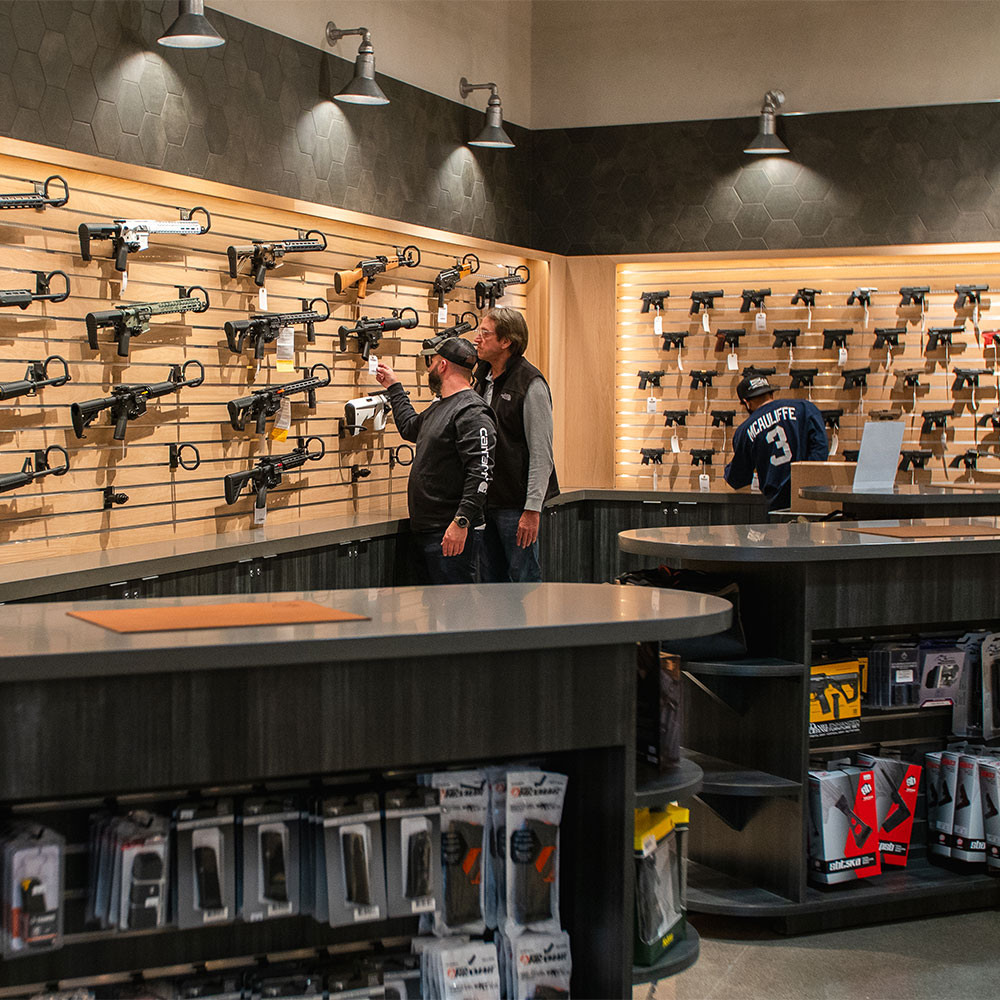 Shop With Us
Our mission is to help fit you with the right firearm and accessories based on YOUR needs. With a wide selection of pistols, rifles, and shotguns including suppressors and SBRs, our experienced staff is eager to help find the right selection for you! Come on in and chat with our team.
Members get a 10% discount on retail